Honor Your Ancestors and
Help Tell Their Story
Civil War Heritage Trails is a 501c3 non-profit organization supported through the generosity of many individuals, organizations and communities. This support is essential to telling the stories of the Civil War era throughout Georgia, Alabama and South Carolina. Now you have the opportunity to add your support and at the same time honor your Civil War era ancestor(s) who served and sacrificed.
For each $25 tax deductible donation, your name along with the name, rank and unit (if known) of one of your ancestors will be displayed in a future newsletter issue, and on our website for an entire year. You will also have the satisfaction of knowing the Civil War era history they helped to make will be told for present and future generations to discover throughout Georgia, Alabama and South Carolina.
Examples of donor and ancestor listings:
Mr. and Mrs. James V. Jones:
Major Andrew Jones, Fayette County, Alabama Home Guard
Williams County Civil War Round Table:
Private James Wasserman, 125th Ohio Infantry
Corporal J. T. Smith, 1st Michigan Light Artillery
Private Henry Falls, 10th South Carolina Infantry
Dr. Stephen O. Young:
Sgt. Charles Curry, Co. G, 50th GA Infantry (Clinch Volunteers)
Private Thomas P. Brown, 7th Alabama Cavalry
To donate begin by clicking on the appropriate "Donate" button located on this page. Please be sure to provide us with the name(s) and unit(s) of your ancestor(s).
If you prefer to donate by mail, please include your check and ancestor's information, and address your envelope to:
Civil War Heritage Trails, P. O. Box 1864, Evans GA 30809
Your name plus that of your ancestor(s) will appear in a future issue of our newsletter, and on our website for an entire year. A donation receipt will also be mailed to you for your tax purposes.



Have More Than One
Ancestor to Honor?
$100.00 (for 4 Ancestors)
$125.00 (for 5 Ancestors)
$150.00 (for 6 Ancestors)
$175.00 (for 7 Ancestors)
$200.00 (for 8 Ancestors)
$225.00 (for 9 Ancestors)
$250.00 (for 10 Ancestors)
You will be taken to PayPal to complete your donation.
Don't have a PayPal account?
Click the "Donate" button above and look for these instructions: "Don't have a PayPal account? Use your credit card or bank account."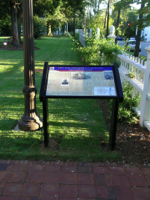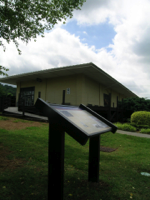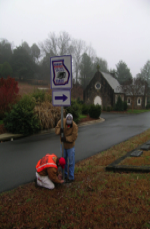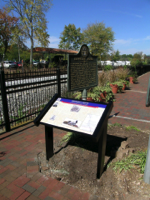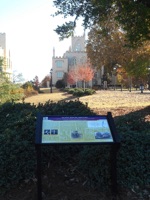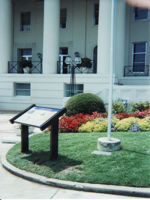 Many thanks to the following contributors who have recently donated to
Civil War Heritage Trails℠ in order to honor their ancestors and help tell their story.
Gale Kell:
Private Andrew N. Elrod, Pittman's Company, 4th Georgia Militia
Laura Mitchell:
Private Andrew Jackson Autry, Company E, 12th Georgia Infantry
Beverly Moody:
Private John L. T. Morgan, Company E (Jennings Rangers), 8th Georgia Cavalry
Anonymous:
Private David M. Cason, Company B, 48th Georgia Infantry
Captain Anderson C. Honeycutt, Home Guard, Shelby Co. Alabama
Private Henry Edward Long, Company I, 30th Alabama Infantry
2nd Sergeant William Martin, Company A, 48th Georgia Infantry
Private Thomas Jefferson White, Company A, 8th Alabama Cavalry
Georgia Historical Society
M. H. Mitchell, Inc. and Liam Dellinger Yoakley Mitchell